We're putting the spotlight on sharks to build a broader appreciation for the diversity, importance and plight of these FINcredible animals. We'll do this by sharing shark-themed videos, trivia and more. Unless otherwise noted, all activities are included with general Aquarium admission ($0 – 19.95).
Now – Sunday, August 6, 10am – 5pm
Sport shark gear! Show your shark shirt, shorts, socks, tie or hat in the Gift Shop and you can enter to win a $125 gift certificate. (daily @10am – 5pm)
Get involved. Pick up an activity booklet with jaw-some word searches, animal facts and more. (daily @10am – 5pm)
See if you can spot 4 species of shark. When you find them, snap a photo and tag @cleaquarium on social: brownbanded bamboo, nurse, sandtiger and sandbar. (daily @10am – 5pm)
Meet our mascot, Finn! Snap a photo with a very friendly landshark. (Tuesday – Saturday, times vary)
Show us what you know. Identify shark teeth and species at our Discovery Cart and get a shark trading card. (Tuesday & Wednesday @11am, Monday & Friday @3pm,
Thursday, Saturday & Sunday @3:30pm)
Feed the Stingrays. Stingrays, like sharks, are cartilaginous elasmobranchs. Feed these shark relatives. (Monday, Wednesday, Thursday, Saturday & Sunday @10:30am,
Tuesday & Friday @3:30pm)
Watch a Shark Feed. (Tuesdays, Thursdays & Saturdays @2:30pm)
Learn how our scuba team dives with sharks during an interactive, in-person, underwater Q&A. (Monday, Wednesday & Friday @11:30am)
Dive into a craft, experiment or topic with our community partners including Cleveland Museum of Natural History, Cleveland Water, Drink Local. Drink Tap., The Community for the Deaf & Hard of Hearing, Martino Motorsports and the  Northeast Ohio Regional Sewer District.  (Tuesdays & Thursdays @11am – 3pm)
Wake up to sharks before the Aquarium opens for the day. From the comfort of your home, observe shark adaptations, discover the important role sharks play in the ocean ecosystem and learn how we can help sharks form anywhere in the world. Come with questions, this 30-minute interactive online experience allows for Q&A throughout. Advance registration required. ($0 – 10; Thursday, July 27 @9am)
Shark-Related Videos & Activities
Have you ever wondered how we feed sharks? Aquarist Mallory H. takes us behind-the-scenes to see how it's done!
SCUBA diver Stephanie explains why she and her colleagues find so many shark teeth AND how these teeth look and function differently depending on the shark species.
Aquarist Lando M. tells us all about the 4 species of sharks at Greater Cleveland Aquarium in Español.
You might have seen the nurse sharks at the Greater Cleveland Aquarium cuddled up like they were having a daytime slumber party. What's that all about? Get the lowdown on these interesting animals.
Brenton M. shows you what and how we feed the sharks. (Stick with it and you can see another Shark Gallery resident snag a treat.)
Not all sharks look like the ones you see in the movies. Aquarist Mallory H. tells you all about the brownbanded bamboo shark.
Why don't the sharks eat their neighbors? Curator Ray P. answers one of guests' most common questions about the Shark Gallery.
Learn about the different types of teeth our dive team finds in the Shark Gallery, explains how they function and and tests your knowledge.
Did you know sharks and stingrays are related? Both are elasmobranchs. Find out how the dive team and aquarists collaborate to check the weight, growth and barbs of the Touchpool stingrays.
Make a smiling shark with things you probably have at home: scissors, markers, glue, construction paper and of course a paper plate.
Make a tented rocking shark in minutes. 
Make a shark puppet with minimal art supplies.
All you need for this shark picture frame is a photo, marker, scissors, glue, construction paper and a manila folder.
Grab some construction paper, scissors, glue and tape so you can create a piece of custom headgear that will let everyone know you are a big fan of sharks.
Transform a toilet paper tube into a shark.
Learn how to make a smiling paper plate shark.
Here's a step-by-step guide to making a construction paper shark with a moving mouth. The materials are simple. We suggest watching the entire video once before diving in. Knowing the steps ahead of time makes the whole process that much easier and more fun.
Unless otherwise noted, all activities are included with general Aquarium admission ($0 – 19.95). Tickets available online and can be purchased in advance of your visit. Questions? Call 216.862.8803 x7700.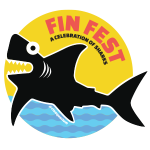 Are you a sharkspert?! Answer 4 questions about sharks you can see at Greater Cleveland Aquarium and you'll be entered for a chance to win an Aquarium Annual Pass (individual, couple, grandparent or family), a shark plush and shark teeth! (Value $175). Must be a U.S. citizen age 18 or older to participate. Limit 1 entry per person/email address. One (1) winner will be selected randomly on 8/7/23 and notified by email.