Housed in what was once a powerhouse on the West Bank of the Flats along the Cuyahoga River, the historic brick building's 9 re-imagined galleries afford up-close, eye-level and 360-degree views of more than 300 species. With 2500 freshwater and saltwater animals from our own Lake Erie and across the globe, there is a lot of opportunity for serendipitous discovery. Check out a little of what you can expect to see here.
While we encourage a seatube selfie, a visit to the Aquarium is a chance to disconnect from the digital world and reconnect with family, friends and nature. You can feed stingrays or gently touch a blue-tongued skink during our daily feeds and encounters. You can shadow an aquarist or dive with the sharks as part of a pre-scheduled interactive experience. And, a rotating calendar of special programs includes holiday-themed family days, after-hour wine and beer tastings and other events. Click here to learn more about what you do.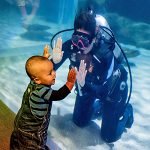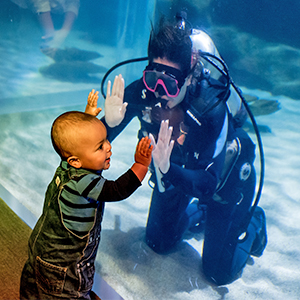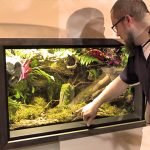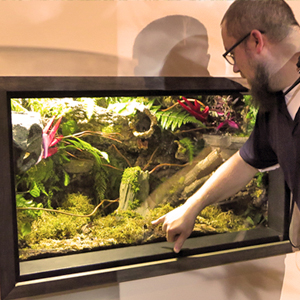 No popsicles needed . . . a blue-tongued skink sticks out its naturally blue tongue to scare away predators. Learn more about reptiles and lizards at our daily animal encounters.
Daily Activities