Interactive Experiences
Want to experience the Aquarium in a whole new way? How about spending the night in our seatube? Or diving in our shark gallery? Special interactive opportunities are available throughout the year with pre-registration.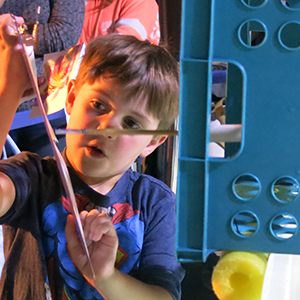 Stingray Art Experience
Our stingray art experience allows you to collaborate with our stingrays on a truly original creation.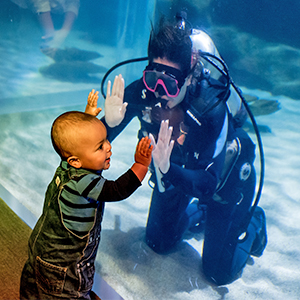 Shark Dive CLE
Dive into and explore the exhibit and see the Aquarium from a shark's-eye view.
With eyes up top and mouths down below, how do stingrays locate their food? You'll find out when you feed one.
Feed a Stingray