Nature. It's a curious thing.
Did you know a blue-tongued skink can break off its tail to escape a predator? That a stingray's skeleton is made of cartilage? That snowflake eels have a second set of jaws in their throats? That some sharks lose as many as 30,000 teeth in their lifetimes?
See these and other intriguing aquatic animals at the Greater Cleveland Aquarium. Travel the globe to discover more than 1400 amazing animals in 8 immersive galleries that include an 11,000-gallon stingray touch pool and an 175-foot seatube.
The Aquarium is located in the historic FirstEnergy Powerhouse on the West Bank of the Flats, a short drive from the Rock and Roll Hall of Fame, West Side Market and A Christmas Story House Museum, and just steps away from Shooters on the Water, Music Box Supper Club and other attractions.
Click here for hours, directions, parking, food options and other frequently asked questions.
Know Before You Go
The Greater Cleveland Aquarium is committed to your health and ours, learn more about what we are doing to keep you safe.  Advance reservations are required while we are currently limiting daily attendance so that you can get up-close views of the animals without having to get close to other guests. Masks are required for all guests ages 2 and up. 
What to Expect During Your Visit
Tickets are only available online and must be purchased in advance of your visit. You can show your ticket on your phone, a printout is not required.
Your ticket is only valid during time slot you purchase. Please arrive in that 30-minute window. Guests will not be admitted prior to or following their scheduled entry time.
We are offering adult and child tickets. Children under the age of 2 are free. No additional general admission discounts can be accommodated at this time. We apologize for the inconvenience.
Greater Cleveland Aquarium has a no refund policy. Reservations may be rescheduled (but not refunded) up to the reservation time but not after.
Passholders are being asked to "purchase a ticket" (create a reservation) for an assigned time. There is no fee for the Passholders on their membership to visit. You need to be logged into your Pass account to make the reservation. PLEASE NOTE: In addition to bringing this reservation a valid Pass will be required to be shown the day of your visit for Aquarium entry.
Guests now follow one-way flow throughout Aquarium to ensure safe distancing during visits. There is no guarantee of guest re-entry, especially if we are at capacity. Please plan your visit accordingly.
Bathrooms are available. We encourage guests to maintain physical distancing while accessing them.
Areas where social distancing can't be achieved are temporarily closed, including Imagiquarium.
The Stingray Touchpool experience is available!
Unfortunately, we cannot offer rental wheelchairs at this time.
Nautica Café is closed temporarily. There is no indoor eating and drinking at this time.
To provide a contactless entry, the parking fee has been suspended temporarily.
What We've Done to Promote a Healthy Environment
Limited the number of guests entering per hour to provide for social distancing
Installed protective shields at all check-in registers
Provided social distance markers as reminders to maintain a safe distance
Added hand sanitizer stations throughout the Aquarium including at the entry, exit and restrooms
Frequently sanitize high touch points such as restrooms, counters, elevators and benches
Require employees to wear facial coverings and undergo daily temperature checks and health screenings
What We're Asking You to Do for Yourself and Others
Due to State of Ohio, Cuyahoga County and City of Cleveland mandates, masks must be worn by all guests ages 2+. Because of elevated concern across the State, there can be no exceptions at this time. Virtual programs are available for those unable to wear a mask.
If you or a member of your party are sneezing, coughing, running a fever or generally unwell, please move your reservation and visit the Aquarium on a day when you all are feeling better.
Maintain the CDC-suggested 6' social distance (the length of a sand tiger shark) between parties and stay in groups of 10 people or fewer.
Wash your hands frequently with soap and water for 20 seconds or longer.
Refrain from touching exhibits and windows. (You are welcome to bring a stroller or wagon for young children to help with this.)
Do not engage in any unnecessary physical contact with Team Members or other Guests.
Any interaction with the general public poses an inherent risk of exposure to COVID-19. The CDC advises that older adults and people of any age who have underlying medical conditions are especially vulnerable to severe illness from COVID-19. By visiting the Aquarium, guests voluntarily assume all risks related to exposure to COVID-19.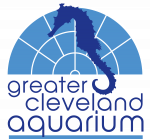 General Admission:
Adult (age 13+)
$ 19.95
Child (ages 2-12)
$ 13.95
Under 2 & 100+
Free
Explore Our Tickets & Packages
Admissions

A Closer Look
Getting Here: