Nature. It's a curious thing.
Did you know that garden eels spend most of their lives sheltering in place? That a stingray's skeleton is made of cartilage? That snowflake eels have a second set of jaws in their throats? That some sharks lose as many as 30,000 teeth in their lifetimes?
Get a closer look at these and 2,700 other intriguing aquatic animals at Greater Cleveland Aquarium. Travel the globe through 7 immersive galleries that include an 11,000-gallon stingray touchpool and an 175-foot seatube.
The Aquarium is located in the historic FirstEnergy Powerhouse on the Flats West Bank, a short drive from the Rock & Roll Hall of Fame and West Side Market, and just steps away from Lady Caroline, Shooters on the Water, Music Box Supper Club and other destinations.
Click here for hours, parking and other frequently asked questions.
Know Before You Go
Greater Cleveland Aquarium is committed to your health and ours, learn more about what we are doing to keep you safe.  The Aquarium reserves the right to update this mask policy at any time. 
What to Expect During Your Visit
Purchasing advance tickets online is encouraged. You can show your ticket on your phone, a printout is not required.
Your ticket is marked with an entry time. This does not limit your visit time, it just indicates your arrival and spreads guests out over the day.
We are offering adult and child tickets. Children under the age of 2 are free. No additional general admission discounts can be accommodated at this time.
Greater Cleveland Aquarium has a no refund policy. Reservations may be rescheduled.
Passholders do not need to make advance reservations for general admission, but advance ticketing for special events and virtual programs is still required for members.
A limited number of wheelchairs can be borrowed daily. We recommend calling to reserve one on the date of your visit.
The Aquarium welcomes handlers with trained service dogs in accordance with the Americans with Disabilities Act (ADA). Only working service dogs that meet ADA standards are allowed inside the Aquarium. Under the ADA a service dog "has been individually trained to work or perform tasks for assisting a person with a disability."
Outdoor tables are available first-come, first served for picnicking.
Propark Mobility operates an expansive, credit card-only parking lot directly in front of the Powerhouse. Take a ticket when you enter and pay on exit (usually $3-6 per car). Annual Passholders should have these tickets validated at the Ticket Counter for free parking during any visit. There is also limited neighboring street parking available.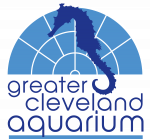 General Admission:
Adult (age 13+)
$ 19.95
Child (ages 2-12)
$ 13.95
Under 2 & 100+
Free
Explore Our Tickets & Packages
Admissions

A Splash of Wonder
Getting Here: