My 10 Favorite Guest Encounters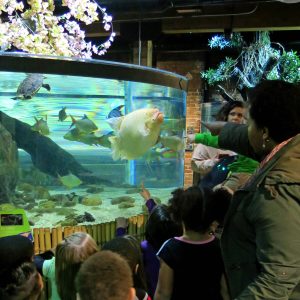 I was hired at Greater Cleveland Aquarium in November 2011 and with the exception of a COVID-related furlough, I have worked here as an employee ever since. I started off as a Guest Experience Associate—one of the welcoming team members stationed in our galleries to answer any and all inquiries about the animals or the facility. I then transferred to the Education Department as an Associate leading school tours. I was briefly an Education Assistant, which required that I book and schedule all tours, help develop and implement all materials for each grade and group that visits and collecting and processing payments. Eventually I took on the role of Office Assistant, and I have been doing the job ever since.
As I have had various positions at the Aquarium over its 10-year history, I have had a broad perspective of the organization and our guests. Here are my 10 favorite customer service encounters of the last decade:
Leading a group of schoolchildren on a tour and having them make a shark fin on their heads to keep the group together and make traveling from gallery to gallery more fun.
Convincing a guest to actually touch a stingray when they were initially terrified.
Giving a school bus driver meticulous, turn-by-turn directions after they were re-routed due to construction.
Laughing with a guest for more than 20 minutes on the phone. She called with purchasing issues and ended up as an annual Passholder.
Slowly leading an extremely nervous young child to touch the Shark Gallery acrylic to prove the sharks wouldn't hurt him.
Finally meeting a guest that I had helped schedule a program for three years in a row.
Watching a guest ask their significant other to marry them and taking pictures as part of our "Underwater Greeting" experience.
Having an in-depth conversation about the history of the Powerhouse, the Flats and Cleveland with an older guest who had moved away from the city but returned for a hometown visit.
Slowly walking through the Seatube with an adult who had a slight phobia about the space and the animals but was trying to overcome them both.
Being an elf during the winter holiday and witnessing the guests' excitement when they saw and heard Scuba Claus.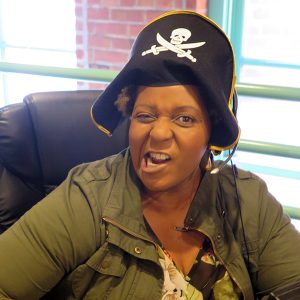 There are so many more, but those are the ones that stand out in my memory. I must say that I look forward to countless more in my next 10 years!
–Neda S.