5 Ways to Cut Back On Plastic Pollution after Skipping the Straw
Plastic never truly degrades into nothing, it breaks down into smaller and smaller particles. Fish consume microplastics in our waterways. So, if you eat fish you might actually inadvertently consume some of the plastic waste you've thrown away. There's a public movement to reduce reliance on single-use plastics and as a result many restaurants are switching the paper straws and many individuals are opting for reusable stainless steel straws or foregoing straws altogether. While "skipping the straw" is an amazing first step to reducing plastic pollution, it isn't enough. Below are 5 steps to help reduce your plastic waste.
B.Y.O.B. = Bring Your Own Bag
Plastic bags are a hassle and not many recycling facilities accept plastic grocery bags. Although reusing them at home as small trashcan liners or for doggy clean up may be convenient, these plastics are very dangerous to aquatic life. Small animals out in the ocean can get stuck inside of these drifting bags. Other animals mistake them for prey (jellyfish) and ingest them. In both cases, the result can be death.
A good tip is to leave reusable grocery bags in your car. Even if you forget to bring them into the store you can always just throw groceries in a cart and transfer them to your bags once you reach your vehicle.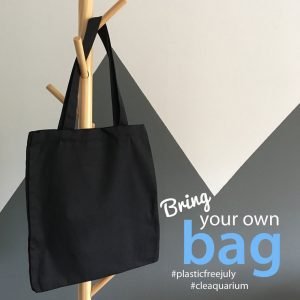 Invest in a Few Reusable Bottles
If you're trying to keep hydrated, water filters are very easy to come by and fairly affordable. This not only works with water though, many coffee shops and cafes will fill your personal travel mug or thermos (sometimes even applying a discount) instead of using their plastic or paper cups.
Switch from a Plastic Toothbrush to a Biodegradable One
Plastic toothbrushes don't biodegrade. I speak from experience when I say that a biodegradable, bamboo toothbrush works just as well as a toothbrush your dentist might give you.
Give Up Gum
Gum is actually made of synthetic rubber, AKA plastic. If you spit gum out on the sidewalk or even in a trash can be YEARS before it even starts to break down.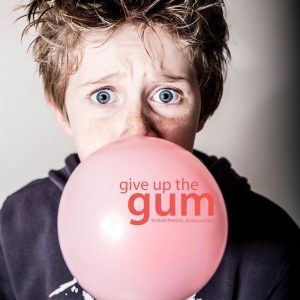 Swap those Plastic Sandwich Bags for Reusable Containers
Getting a lunch box with reusable containers cuts back on cost (you won't have to keep buying sandwich bags) and plastic waste.
– Bethany Jones