How animals earn their monikers can be surprising. Their common names can come from the places they're found, the people who discovered them or even fictional characters. The names of the ten Aquarium residents below are inspired by their appearance and/or actions.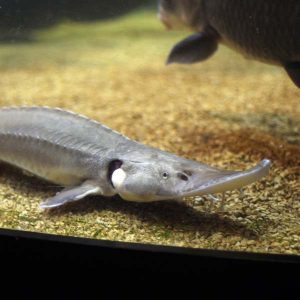 Shovelnose Sturgeon – Check out that shovel-shaped snout.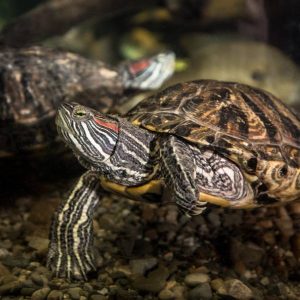 Red-eared Slider – This turtle is named for the red patch on its ear AND the way it slides into the water when startled.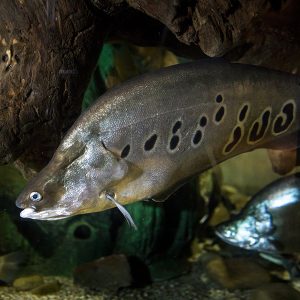 Clown Knifefish – This fish's knife-like shape allows it to swim both forwards and backwards.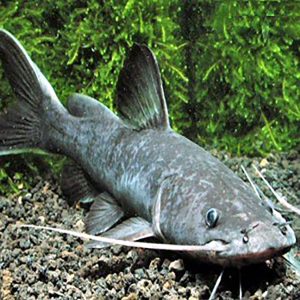 Crystal-eyed Catfish – Frank Sinatra might have been "ol' blue eyes," but this catfish gets attention for its light blue peepers.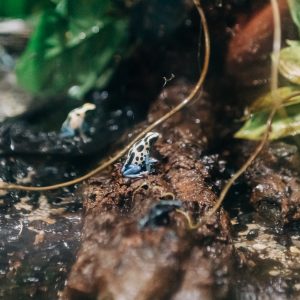 Dyeing Poison Dart Frog – This name comes from an unverified legend that indigenous people used these colorful frogs to dye parrot feathers.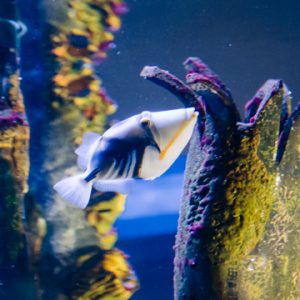 Picasso Triggerfish – This peculiar-looking fish has bright, artsy colors AND a dorsal spine will raise when startled.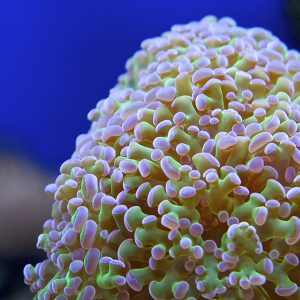 Hammer Coral – Note the hammer shape of these coral polyps.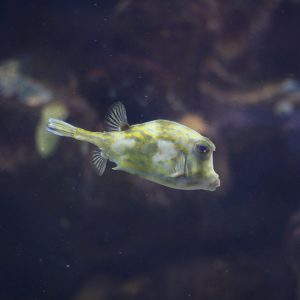 Scrawled Cowfish – The "horns" above its eyes and irregular body markings are what give the scrawled cowfish a distinctive appearance.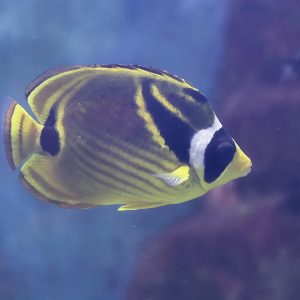 Raccoon Butterflyfish – This butterflyfish is named for the black-and-white "mask" around its eyes.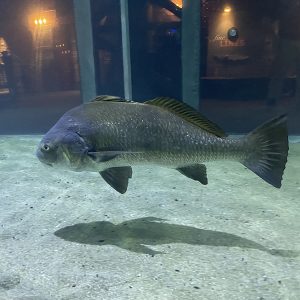 Black Drum – This fish can make drumming or croaking sounds with muscle movement around its swim bladder.
See these and other animals with interesting names and backstories at Greater Cleveland Aquarium.
-Lili F.
*Hammer Coral Photo Courtesy David Davies, via Flickr.com