Best Places to Dive: Fiji Islands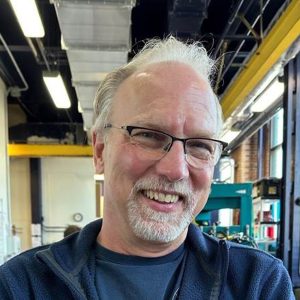 Nicknamed the "Soft Coral Capital of the World" by none other than famous oceanographic explorer Jean-Michel Cousteau (son of Jacques), the islands of Fiji are a year-round diving destination filled to the brim with assorted sea life.
Greater Cleveland Aquarium diver Craig Zwegat has over 700 dives in his 14 years of diving, so he knows a thing or two about exotic dive locations. His visit to the Fiji Islands was memorable both for the wonders under the water as well as how he was embraced by the local Fijian culture.  Read any dive guide of the area and they can't help but insert a comment about how welcoming and friendly the locals are to their guests. A 2014 Gallup Poll even named Fiji the happiest country in the world.
The Republic of Fiji consists of approximately 320 islands in the South Pacific, of which about one hundred are inhabited. The indigenous name of the islands is Viti, an Austronesian word meaning "east" or "sunrise", which makes sense as the closest continent, Australia, lies almost 3,000 miles west of Fiji, roughly a four-hour plane ride.
The islands are well-known for their soft corals that wave in the current like so many giant, techno-colored fans and fingers. Every kind of tiny prey fish imaginable hide within these corals, attracting larger and larger predators to the area for a diver's viewing pleasure. At the top of the food chain, divers have enjoyed swimming with tiger sharks, bull sharks, and giant hammerheads.
Dive operations are largely run out of the two largest Fiji Islands, Viti Levu ("Great Fiji") and Vanua Levu ("Great Land"), which then launch to many of the smaller islands known for certain specialty dives. Taveuni Island is known for the "Great White Wall," an almost vertical wall blanketed in coral that starts at 80 feet and goes far beyond recreational limits. For those seeking sharks, Viti Levu has an 80-foot dive known for bull and tiger sharks as well as nurse, lemon and reef sharks. Kadavu Island, directly south of Viti Levu, is the place to find manta rays as well as giant ocean predators like tuna and marlin. Drift divers will enjoy spotting octopuses, crabs and eels as they zip along the underwater currents off Vanua Levu. And just a few kicks off each island are those famous soft corals.
"Ni sa bula Vinaka" means hello in Fijian, or "Wishing you happiness and good health." It's a long flight from the US, about 11 hours from LAX to Nadi Airport, but what diver worth their salt wouldn't want to follow in Jean-Michel Cousteau and Craig Zwegat's footsteps and visit this diving nirvana?
Kona, Hawaii is the eight in our weekly series of the Aquarium dive team's favorite dive locations. Stay tuned for the remaining two destinations and suggest somewhere new we might want to explore.