Best Places to Dive: Cave of Elephants – Crete, Greece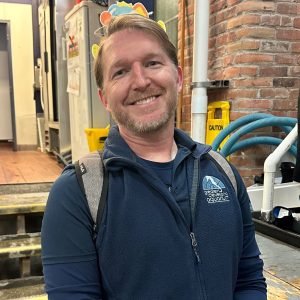 In 1999, a daring spearfisherman in Greece named Manolis Efthymakis made a stunning discovery. While free-diving 30 feet down, he saw an opening in the cliff wall and did what most of us would not: he swam into it. What he found drew the interest of both the diving and the archaeological community.
Tens of thousands of years ago, the waters of the Mediterranean were low enough that animals walked into this cave, leaving behind fossils of a previously unknown species of elephant as well as a dwarf deer only 30 centimeters tall, or roughly three apples high. (A Smurf deer!) While many of the elephant bones, named Elephas chaniensis after the nearby city of Chania, were removed to museums, some things were left behind to attract divers to this cavern wonder.
The underwater entrance leads to a 100-foot-long tunnel large enough for divers to swim side by side until they reach a cavern filled with red-colored stalagmites and stalactites. Pitch black except for flashlights, divers then tread water to take in the views and pose for photographs while being careful not to kick one of the stalagmites growing beneath their fins. The swim back through the tunnel is notable for the eerie blue glow of the triangular opening back into the Mediterranean Sea.
I had the opportunity to explore this site in 2018 on a family trip to Greece. It followed what was initially a disappointing dive. The northwest corner of Crete, the largest of the Greek islands, is a rocky and arid environment. The town closest to the dive site, Kokkino Chorio to the south, was used in the filming of Zorba the Greek. Our first dive was totally devoid of any life except for a small silver fish we helped free from an old fishing net. The second dive into the cave was incredibly memorable and has been noted as one of the best cave dives in the world, although that is somewhat misleading as there are breathable air pockets within the cave, you're always within site of the entrance, and there is no sediment to kick up on the bottom that might obscure vision underwater. It's perhaps more accurate to call it a cavern dive.
Although we did not see any other signs of life on our dive, the waters around Crete and the Cave of Elephants itself is often a refuge for the Mediterranean Monk Seal (Monachus monachus) which is a critically endangered species of seal with fewer than 600 surviving members around the world.
Cave of Elephants is the fifth in our weekly series of the Aquarium dive team's favorite dive locations. Stay tuned for the rest of our list or suggest somewhere new we might want to explore.